Skip to main content
It looks like you're using Internet Explorer 11 or older. This website works best with modern browsers such as the latest versions of Chrome, Firefox, Safari, and Edge. If you continue with this browser, you may see unexpected results.
Finding Books
Most of the Library is arranged into subjects by numbers 000-999. There are some other areas that have letters instead of numbers; such as
RC - is The Reading Collection which is full of stories. These are on the shelves against the wall.
FC - s The Film Collection which has lots of DVD's that you can borrow - These are on the round shelves near to the stairs.
JF and JFY These are story books in a collection near to the Technology & Media counter.
IL is for Independent Living - These are shelved against the wall.
You can search for books using the white machines in the Library. To take any books or DVD;s out you can use the black machines. Any problems finding what you want, just ask a member of staff.
Finding your way around
The Library is in David Hockney Building on the second floor
Use the white machines in the library to find a book; or go to the shelves and have a look around at a subject area
if you cannot find what you are looking for ask at the Library Desk
General Subject Guide
Computing

004 – 006

Sociology

301

Citizenship

323.6

Health and Social Care

English Dictionaries

361

423

English Grammar

428

Maths

510

Health

610

Engineering

620-629

Gardening

635

Cooking

Childcare

Business

Employability

641.5

649.1

650

650.14

Construction

690

Arts

700-792
Independent Living Collection
We have some books and DVD's in a special collection called "Independent Living" .
These are on the shelves against the wall between the Reading Collection and Graded Readers. They have "IL" written on a blue sticker on the side. Ask someone in the Library or your tutor to show you where they are.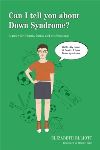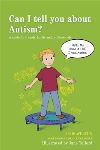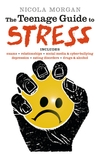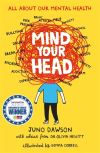 Suggested books
Suggested books for Skills for Employment
Life and social Skills
| | | |
| --- | --- | --- |
| Aim high (Quick Read) | Tanni Grey Thompson | RC GRE |
| A – Z of careers and jobs | Susan Hodgson | 331.7020941 A-Z |
| Cover letters in a week | Patricia Scudamore | 640.142 SCU |
| Employability What? – A young person's guide to standing out in the crowd | Ann Newlove | 331.114 NEW |
| Family break-ups | Adele Cherreson Cole | 306.89 COL |
| Feel the fear and do it anyway | Susan Jeffers | RC JEF |
| Get the life you really want (Quick Read) | James Caan | RC CAA |
| The hardest test (Quick Read) | Scott Quinnell | RC QUI |
| How to change your life in 7 steps (Quick Read) | John Bird | RC BIR |
| Job hunting in a week | Hilton Catt | 650.14 CAT |
| Job Interviews in a week | Alison Straw | 650.144 STR |
| Money magic : seven simple steps to true financial freedom (Quick Read) | Alvin Hall | RC HAL |
| Organise yourself | John Caunt. | 650.11 CAU |
| RaW voices : true stories of hardship and hope | edited by Vanessa Feltz | RC RAW |
| Reaching for the stars (Quick Read) | Lola Jaye | RC JAY |
| Screw it, let's do it : lessons in life (Quick Read) | Richard Branson | RC BRA |
| The social and life skills menu : a skill building workbook for adolescents with autism spectrum disorders | Karra M. Barber. | 616.85882 BAR |
| Social skills for teenagers and adults with Asperger syndrome : a practical guide to day-to-day life | Nancy Patrick | 618.9285882 PAT |
| Starting a new job in a week | Christine Harvey | 650.1 HAR |
| Stash or splash? : how to control your cash | Liam Croke. | 332.024 CRO |